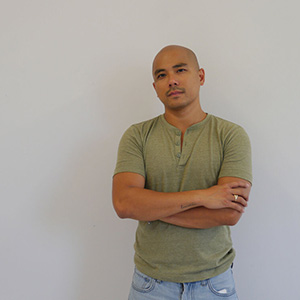 Research Project with Pio Abad
For the purpose of his residency in Bucharest, Pio Abad made a comparative research with the dictatorial regime of Nicolae Ceauseascu.
About Pio Abad
Pio Abad (b. 1983, Manila, lives and works in London) began his art studies at the University of the Philippines before receiving a BA from Glasgow School of Art and an MA from the Royal Academy Schools, London.
Pio Abad's practice is concerned with the social and political signification of things. Deeply informed by the modern history of the Philippines, where the artist was born and raised, Abad's work, which ranges from drawing, textile, sculpture and photography, uses strategies of appropriation to mine alternative or repressed historical events, unravel official accounts and draw out threads of complicity between incidents, ideologies and people. Often appropriating symbols of power and evoking a sense of excess, the artist brings together multiple layers of histories and present-day realities to render visible his critique and his solidarity with those who stand against injustice.
Read more: www.pioabad.com
ARAC is a non-profit organization founded in June 2012, in order to produce and promote contemporary art in Romania and abroad. The initiative of the 58 Plantelor Residency belongs to Anca Poterasu, gallerist and ARAC President. The first edition of the Residency took place in 2015 and it was financed through a grant offered by Norway, Iceland, Liechtenstein and the Romanian Government.