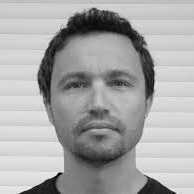 About Stoyan Dechev
Stoyan Dechev (b. 1978) lives and works in Sofia, Bulgaria. He holds a License, M.A. and Ph.D. from the National Art Academy Sofia in Sculpture. His projects combine sculpture, drawing, installation, animation and video. In an attempt to understand and react to contemporary events, his work often encompasses archeology, history and science subject matters.
Selected solo shows: Playfly, Credo Bonum, Sofia, Bulgaria, 2018; Transcript, Apollonia Art Festival, Sozopol, 2018; Artificial skin, Vaska Emanouilova, Sofia Art Gallery, Bulgaria, 2015; Disposable, National Fall Exhibition, Plovdiv, Bulgaria, 2013; Disposable, the fridge, Sofia, Bulgaria, 2010.
Read more: https://ancapoterasu.com/stoyan-dechev/cv
Stoyan Dechev / Event Horizon, Spinnerei Leipzig at Anca Poterasu Gallery, 2019
Stoyan Dechev's 'Event Horizon' (2019) explores the inherent ambiguities and metaphorical quality of clouds, their imagery repetition since antiquity and their correspondence to other natural phenomena. Drawing parallels with science and belief systems, the sculpture unveils the relationship between the visible and the immaterial around us, providing us with a chance to consider the limits of our knowledge and probe the origin of the myths' existence.
The cultural project "Event Horizon" is co-financed by the National Cultural Fund Administration (AFCN). It does not necessarily represent the position of AFCN. The AFCN is not responsible for the content of the project or the manner in which the results of the project may be used. These are entirely the responsibility of the funding recipient.
ARAC is a non-profit organization founded in June 2012, in order to produce and promote contemporary art in Romania and abroad. The initiative of the 58 Plantelor Residency belongs to Anca Poterasu, gallerist and ARAC President. The first edition of the Residency took place in 2015 and it was financed through a grant offered by Norway, Iceland, Liechtenstein and the Romanian Government.